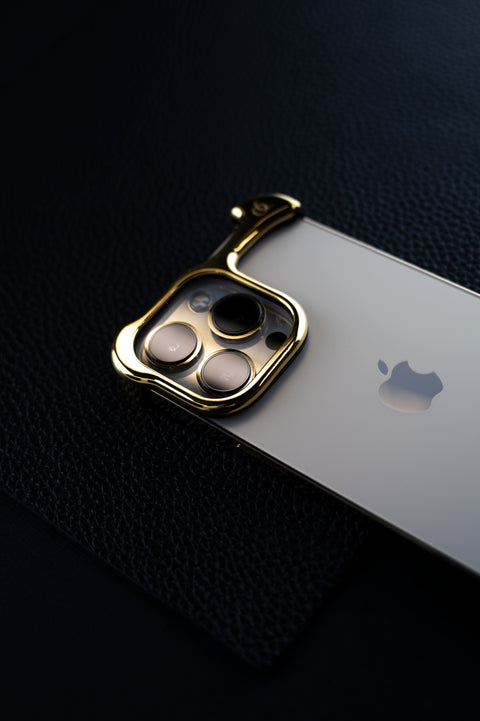 9 reasons you haven't purchased your Arc Pulse yet
You are thinking about purchasing Arc Pulse? Let us help you.
As a company with a unique new product, we receive many opinions. The positive and the negative ones. As you are considering to purchase our products, we want to help you. This blogpost will explain the most common reasons for hesitating to purchase Arc Pulse and why you shouldn't worry about those reasons.
If you have more questions, feel free to send us an Email to support@arc.enterprises or join our Instagram Q&A on Thursday 21st of February (for previous ones check the highlights).
#1 Can your phone break?
The iPhone is a fragile object and cracks happen! Arc Pulse is designed and manufactured to protect your phone extraordinarily. It consists of dual-layer protection with precision CNC-machined aerospace grade metals & custom engineered shock absorption.
The design is made to extent at the sides, over the front, back and camera module protecting the vulnerable iPhone spots.
If you are not convinced, have a look at this drop test:
#2 Isn't it expensive for a phone case?
We understand that Arc Pulse is a big investment if you view it as a quick fix – a regular phone case. In our opinion, the Arc Pulse is an experience.
It is designed to give you the full experience of your phone, make the interaction more smooth, while simultaneously protecting the iPhone.
To provide optimal physical properties, we chose the best available Titanium- and Aluminum grades. These are high impact absorbing and scratch resistant. Additionally, the phone case is lightweight, non-magnetic, and provides a premium visual and haptic experience.
#3 Will it work with my charger?
Arc Pulse is compatible with multiple wireless chargers, but not with every charger.
If you want to know if your specific charger will work with Arc Pulse, send us an email to hello@arc.enterprises and we are happy to assist you.
#4 Is it heavy?
The phone cases weights vary from 10g to 22g depending on the phone model. The iPhone 12 model being the lightest and the iPhone 13 Pro Max being the heaviest. It doesn't interfere with the handling of the phone and it is even lighter than the average phone case. Arc Pulse actually weighs less than 7% of the iPhone 12 and should therefore be barely noticeable weight wise.
#5 Will it scratch?
If your phone hits a surface or falls, it will leave marks. Luckily, if you have the Arc Pulse attached, the mark will be in the Arc Pulse, not in your phone. The newest version comes with a Nitride Oxide Coating to prevent scratching as much as possible. As our metals are natural materials, they may show marks and develop patina over time.
#6 Will it hold onto my phone?
We have stress-tested our prototypes in multiple different circumstances. Examples of our stress-testing included a continuous pocketing in tight trousers and attaching a 1kg weight to the phone case. Arc Pulse has successfully passed all those tests. Therefore, we are certain, it will stay on your iPhone 12 and 13 perfectly.
If you do experience problems with the attachment, usually a quick clean with an alcoholic wipe will bring back the adhesive strength!
#8 What if I won't be satisfied?
If you are not satisfied, you have the option to return it. Read the refund policy and contact us via Email. We will gladly assist you in the process. Please inform us about your experience and why you were not satisfied.
#9 I have too many questions!
Don't worry! We understand this is a big decision and you want all the information. Join our Instagram Q&A on every other Thursday (for previous ones check highlights), send us a dm or an email to support@arc.enterprises.
 Do you feel like buying an Arc Pulse now? Get yours here!