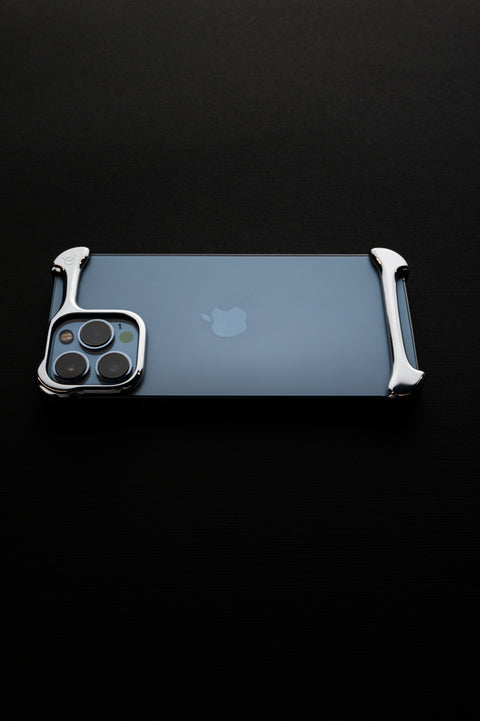 Arc's Alphabet

Get a deeper understanding of Arc's identity and values through our alphabet. Here are 26 words that reveal our identity!
 

[A] is for Arc Pulse
Arc Pulse must clearly be at the beginning of this Alphabet, as it pinpoints the beginning of Arc. The black variant of Arc Pulses is composed of aerospace-grade Aluminum and the Silver and Gold versions are made from Titanium. The quality metal not only looks fantastic, but it also provides excellent protection for your phone.
[B] is for Brand identity
The semicircle in Arc's logo captures the essence of the design and product philosophy. All potential features are represented in the logo by the circle.
The most essential features were chosen with a focus on simplicity and minimalism. The essential features are reflected by the intersection between the circle (all features) and semicircle (essential features).
By thinking outside the circle, novel features that are not found anywhere else, are included in Arcs' products. The wide and open semicircle reflects these features.
[C] is for Creativity
Arc places a strong importance on creativity. Everyone is encouraged to think outside of the box and come up with the most innovative ideas (like this newsletter).
[D] is for Design
Arc Pulse impresses with its ground-breaking design. You can feel your phone like it is meant to be felt.
[E] is for Entrepreneurship
Moritz, Niclas, and Tom started a new business, bearing most of the risks and enjoying the rewards. Entrepreneurs like this team, are commonly seen as innovators, sources of new ideas.
[F] is for Friendship
Arc was formed on the foundation of friendship, and the values have remained consistent, as evidenced by the ideals held by each member of the company. 

[G] is for Groningen
Arc was created in 2019 in Groningen, the Netherlands. The city played a central role in the creation of Arc, as it is known to be a hub for young internationals striving to reshape the world.
[H] is for Harmony
Harmony is fundamental to ensuring a good environment for employees and customers. 

[I] is for Innovation
Arc is striving to innovate. This is also reflected in Arc's logo: The wide and open semicircle stands for thinking outside the circle. 
[J] is for Joy
The passion and joy to reshape technology interaction are directly transferred into Arc's daily activities. It can be noticed when speaking to anyone in the company.
[K] is for Keeper
Arc Pulse is definitely a keeper. Once you slide it onto your phone, you won't take it off. And the good thing - you don't need to! Arc Pulse is durable and will not fall off your phone once attached correctly.
[L] is for Luxurious
When touching Arc Pulse, it is easy to tell that it has been made well. The luxurious touch and feel only add to the extraordinary level of protection. 

[M] is for Masterpiece
Every output is a masterpiece. Arc works on its products until perfection. In this process, customers' needs and wishes are just as much taken into consideration as every other parameter. 

[N] is for Noticeable
Arc Pulse is directly noticeable when it perfectly sits on your phone. Its luxurious look attracts views and leads to conversations. 
[O] is for Opportunities
Arc is always open to new opportunities. With the mission to reshape technology interaction, every step in this direction is seen as an opportunity.
[P] is for Product
The product which is created especially for you, our customer, is always in focus. Arc constantly improves Arc Pulse and Arc Sapphire to make sure they are the best possible versions. 

[Q] is for Quality
Only the highest quality is best enough for Arc. Every Arc Pulse that reaches our customers is quality tested to perfection.

[R] is for Reshaping technology interaction
The mission is to give customers the possibility to reshape technology interaction. The functionality and design of Arc Pulse are outstanding while not taking away from the way the phone was intended to look or feel.

[S] is for Style
The phone case is designed to enhance your personal style. It can be combined with many different styles and it will fit right in. 

[T] is for Timelessness
Timeless pieces are essential in your wardrobe. Why not add something timeless to your phone? Arc Pulse doesn't go out of style and can be used as long as your phone will be used.
[U] is for U!
Customers are the center of Arc's efforts! We are always happy to hear your opinions or wishes. Let us know what you think on our Instagram or Facebook. 
[V] is for Value
Arc Pulse adds value to your life. With its minimalistic design, it is possible to experience your phone as it was meant without lacking protection.
[W] is for Worldwide
We offer to ship worldwide. Wherever you are, we will have our products ready to ship to you!
[X] is for Xenium
A xenium is a gift! Arcs products make great gifts, as many people can appreciate the design and experience. With the luxurious Arc Pulse, it is easy to make the receiver feel special.
[Y] is for Years
Arc's journey started years ago - in 2019. In 2020 Arc Pulse was successfully crowdfunded and in 2021 it was shipped out! Also in 2021, the website was launched, and ever since it is possible to purchase Arc Pulse there.
[Z] is for Zeal 
Zeal stands for intense enthusiasm. Arc has intense enthusiasm to provide its products for you. The development won't stop, stay tuned!